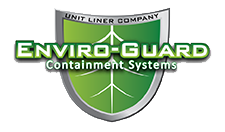 The Enviro-Guard Secondary Containment System is heavy duty, modular, and re-usable for various storage tank applications. Its unique design allows for this system to be the ideal solution for both short-term and long-term containment needs. The features and benefits of the Enviro-Guard Secondary Containment System make it the superior alternative to steel or concrete secondary containment structures.
The Enviro-Guard Containment System consists of specialty walls that are superior in strength and quality to the competition. We use a superior rotationally molded process using recyclable polyethylene. This allows our containment walls to be lightweight and impact resistant.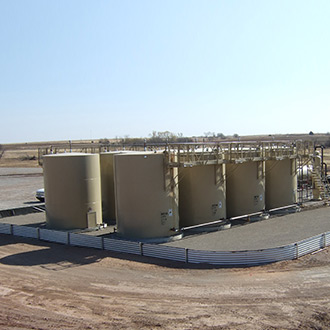 Oval Containment Structures
Oval containment structures are our most common shape containment structure.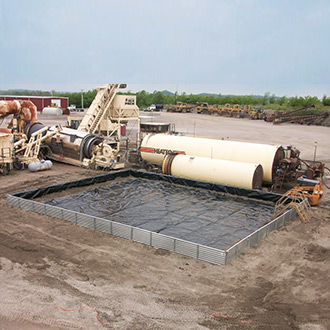 Square Containment Structures
Square or rectangle containment structures are great for when you need a 90° corner.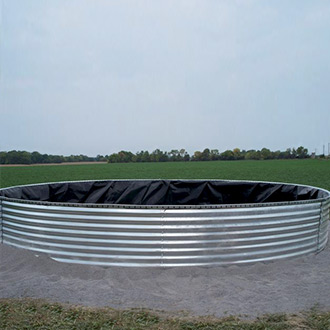 Round Containment Structures
Round containment structures are ideal for single tank containment.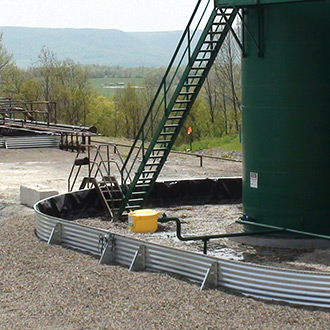 Zero Ground Containment Structures
Zero ground containment structures are perfect for frozen, rocky, or very hard ground.
Secondary Containment Options
Temporary Containment System
Environmetal Cleaning Products
Load Line Containment
Stiles (Walk-Overs)
Polyurea Spray-In Liners
Tank Battery Containment Liners
Oilfield Liners
Galvanized Tank Rings & Bottom Savers
Interlocking Tank Bases
Flexible Spill Containment

Pipe Stands
Spill Containment Sumps
Dewatering Bags
Pop Up Pools
Self Bailer
Train Track Pans
Onion Tanks
Pillow Tanks
Oil & Debris Booms
R.S.S. (Rapid Sump System)

Secondary Containment Case Study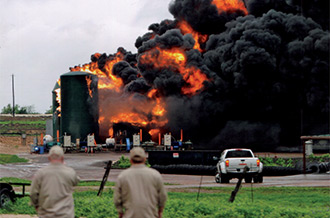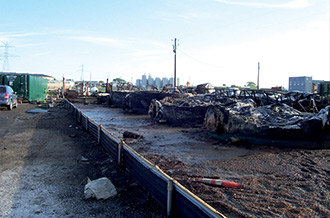 A lightning strike at a saltwater disposal system near Cresson sent flames and thick, black smoke billowing high into the sky shortly before 7 Thursday night.
The fire destroyed 10 Saltwater Storage tanks and a small office building at the Texas Transco Inc.