New South Access & Environmental Solutions logistics team is fully equipped and highly trained. We lay down and pick-up mats, building roads and bridges to provide you access over most any terrain on earth. Our team is equipped to offer you faster and more dependable installations that will keep you on or below budget and always on time! With our over-sized custom fabricated grapple we call "The Beast", New South's highly skilled crews can lay a whopping 1400 linear feet per hour using 40′ runners! No one in the world can lay the emtek® Wetland Access System better or faster than New South logistic crews, saving you valuable time and money.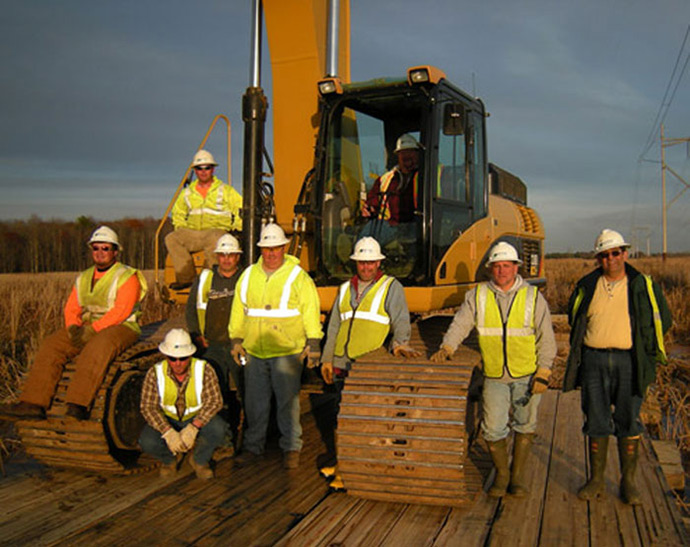 ON DEADLINE & WITHIN BUDGET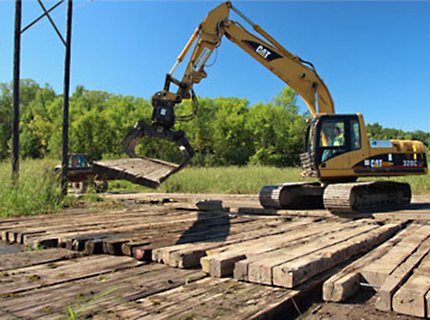 Lay Down and Pick Up
New South builds roads & bridges that provide energy and construction companies with the best access solution for each project site.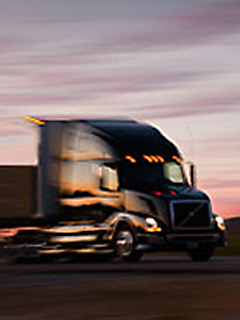 We Move Mats!
With strategic relationships with over 200 carriers, New South delivers on time!
The Beast, New South's custom built grapple, is the only one of its kind!