SureTrak® ground protection mats are lightweight and very easy to handle. Weighing only 79 lbs. with handles on all four corners, these mats are ideal for small construction projects, landscape jobs, and events, as they are easy to move and deploy around a site by two men. The chevron traction® design offers maximum traction for vehicle grip. This unique surface improves forward motion of vehicles, reduces side slippage, even in the most challenging weather and ground conditions, and, facilitates the dispersal of mud from the mats as vehicles traverse. SureTrak® offers a variety of connection systems to accommodate different ground conditions. Contact us today to find out more about SureTrak® products and get the products you need to get the job done.
To download our composite brochure, please click here.
Size: 4′ X 8′
Thickness: .5″
Weight: 79 lbs.
Load Tolerance: 175,000 lbs.
Life Span: 10+ Years
Limited Warranty: 5 year warranty with 10-year field life when used as recommended.
Material: Made of 100% recycled, recyclable polyethylene, and chemically inert (avoids leaching of possible pollutants, and non-conductive, making it ideal for transmission and oil and gas projects).
Mats per truckload: up to 600
NOTE: Load performance depends on ground conditions as well as the weight and type of vehicles and equipment.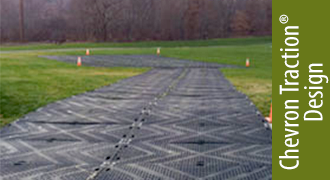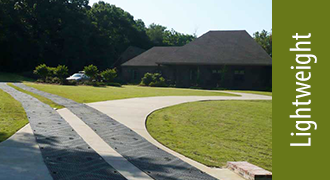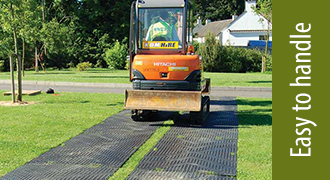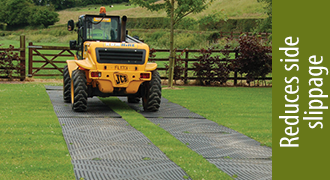 COMMON APPLICATIONS: Electrical Transmission, Landscape Construction Sites, Construction Sites, Oil & Gas Project Sites, Rig Sites, Pipeline Project Sites, Festivals and Events, and more.