Winds in excess of 160 mph tore through Coal City this week. Located outside of Chicago, the town was struck by an EF3-category tornado taking down a large transmission tower.
The event left 61,000 families without power. ComEd construction crews worked around the clock to repair damages. Following a natural disaster like a hurricane or tornado, NEW SOUTH is able to assist utilities in their response and recovery actions. In the case of the Coal City tower, we provided matting that created a safe temporary road, allowing construction crews and utility workers to gain access to the troubled site.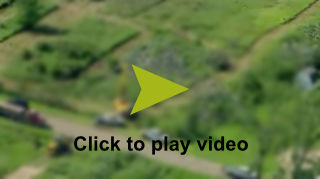 In the above video, you can see NEW SOUTH crew members on location helping assist emergency crews within hours of the EF3-tornado touching down in Coal City. In fact, our team was on location and in action less than 12 hours after the tornado touched down. Our ability to quickly transport needed supplies to create a temporary road allowed ComEd to restore power at a much faster rate.
NEW SOUTH is the world's leading environmental access company. We provide construction mats, hardwood and timber mats, and composite mats. In times of crisis, we have the capacity to act quickly to help emergency crews restore normalcy, efficiently and safely.