Emtek® engineered hardwood mats are made of select southern engineered laminated hardwood that are bolted together to enable heavy duty equipment to operate on soft or unstable soil conditions. Twice the strength or half the weight of traditional hardwood mats, emtek® mats create a safer project site and big savings in freight! New South's team will conduct a site analysis and offer the best access solutions for your project.
The emtek® Wetland Access System provides safe access over marshes. This system leaves minimal impact, protecting the ecosystem of environmentally sensitive wetlands – less than that of a human footprint.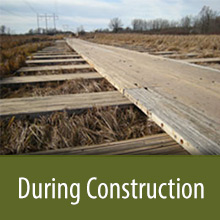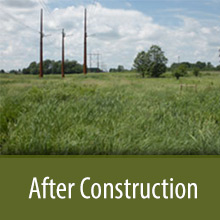 In addition, the emtek® Wetland Access System is a cost effective choice as it uses far less mats than traditional wood mats and composite mats that must be stacked deep into the marsh to create a passable surface, potentially saving you millions of dollars in mat costs. New South is able to recover every mat from the emtek® Wetland Access System eliminating fines and penalties.
New South offers emtek® mats in many variations and configurations. Click any of the images below to learn more about some of our specific products. Contact us now to order or get more details on the emtek mats you need.
Emtek Types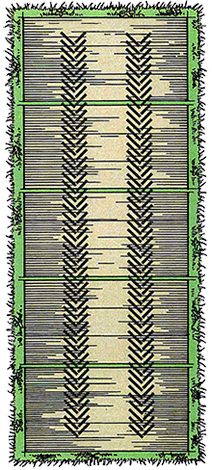 Type 1: This technique is most typically found on job sites in which the mats are simply laid directly on the ground perpendicular to traffic. In this case the site conditions are generally uniform and the mat can lay flat on the surface below. The length of the mat in the Type 1 application determines the width of the road.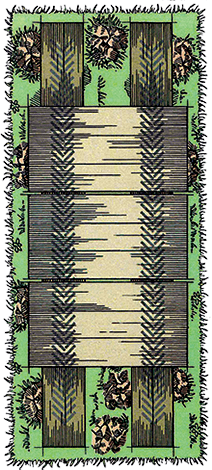 Type 2: This technique is used in areas that have nonuniform site conditions. This means high and low spots typically one to two feet apart of varying soil strength. This matting "Type" is typically made of two components: Stringers and Decking. The stringers bridge across the terrain variations and the decking provides a solid road surface.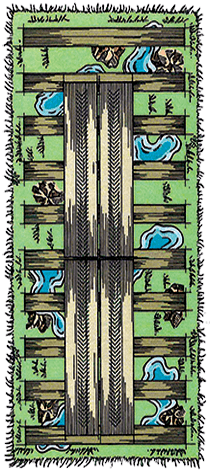 Type 3: This technique is used in areas that have extremely poor soil conditions. Typically this means it is very difficult to walk the access area. Generally foot access requires hip-waders. Construction is made up of two components: bars and runners. The bars run perpendicular to the traffic and cover a large area to develop enough support to distribute equipment loads.

TWICE THE STRENGTH, HALF THE WEIGHT