Connecting Expertise with Experience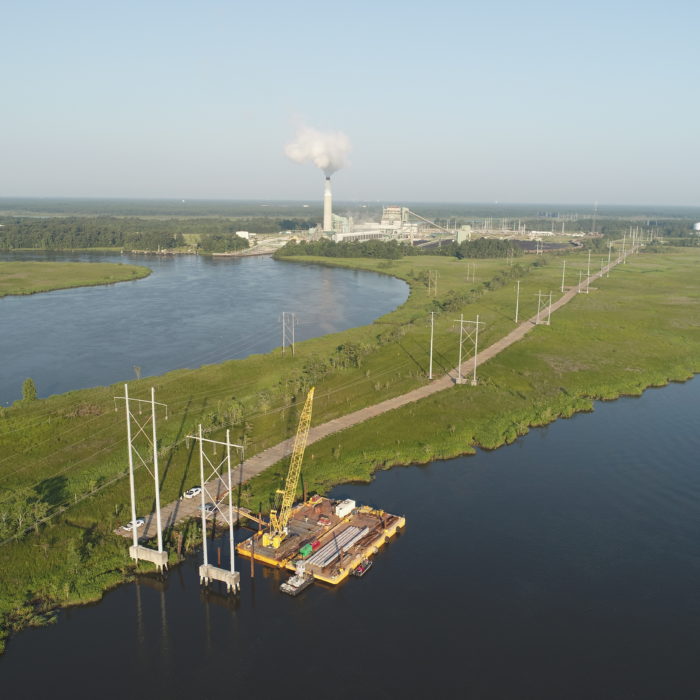 Our experience in the transmission and distribution industry has given NEW SOUTH a deep understanding of our customers' demands and requirements for the access that allows them to easily manage their projects. We have provided temporary roads and bridges as well as wetland access and floating roads on all types of transmission and distribution project sites for most of the large utility companies from Oklahoma and Texas through the East Coast and from Florida to Canada.
NEW SOUTH Is Trusted by This Industry
Transmission and distribution is the first industry in which we worked, therefore, we have the most experience in providing access to these customers. NEW SOUTH maintains MSAs (Master Service Agreements) with most major utilities, demonstrating the trust and confidence that the executives and project managers of the largest utility companies and contractors place in our crews and management personnel. We also work with smaller utilities and cooperatives, offering the same expertise we provide to our larger customers.
Our crews maintain good relationships with utility contractors' project managers, and we work in tandem with them as partners. We understand how they work and are capable of providing efficient access solutions as needed.
NEW SOUTH crews work quickly and safely, even on dangerous sites, permitting them to increase the numbers of cans laid and towers and poles installed in a single day.  We developed the "leapfrog" system of mat installation that reduces the number of mats required, which results in cost savings.