NEW SOUTH Helps You Protect the Environment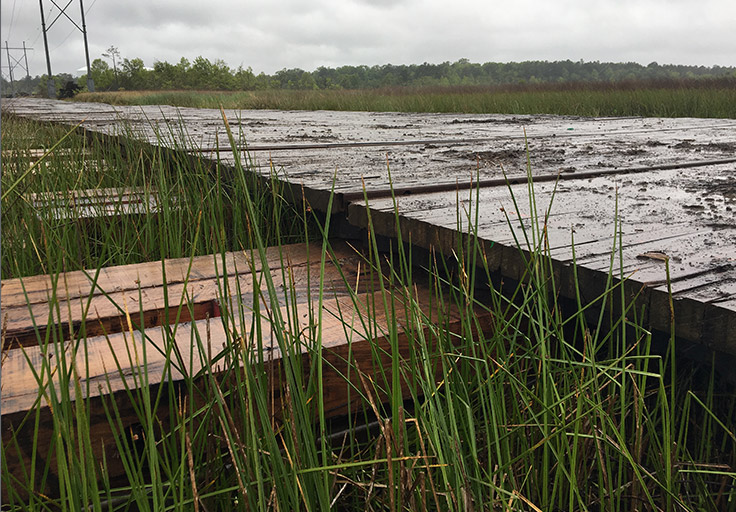 NEW SOUTH provides the environmental services required on energy and construction project sites. These services include environmental and threatened species protection as well as site restoration. We offer the most responsible wetlands access and are the fastest at laying it, resulting in minimal impact and protecting the fragile ecosystem.
While the environment may not be top-of-mind when you plan your project, you cannot ignore it. You must comply with government regulations for environmentally sensitive areas. NEW SOUTH professionals truly understand how to approach such areas, creating an environmental protection plan for construction and restoration in addition to providing a safe working surface. After project completion, we leave the land in its pre-construction condition. 
We Are Wetlands Access and Protection Experts
Wetlands are important because they protect nearby land from flooding. Actions taken by developers and farmers over many years have destroyed a huge amount of our country's wetlands, so protecting the remaining native habitats is critical. Attention is growing that protecting wetlands is the responsible thing to do when providing access. In fact, today most energy companies are as strongly committed to doing the right thing environmentally as is NEW SOUTH.
NEW SOUTH is the industry wetland access expert. The first wetland access system we installed (in Wisconsin) received an environmental award. Our mats were tracked via RFID (radio-frequency identification) tags, enabling us to remove every single mat after project completion, eliminating any fine or penalty to the utility while protecting a sensitive site.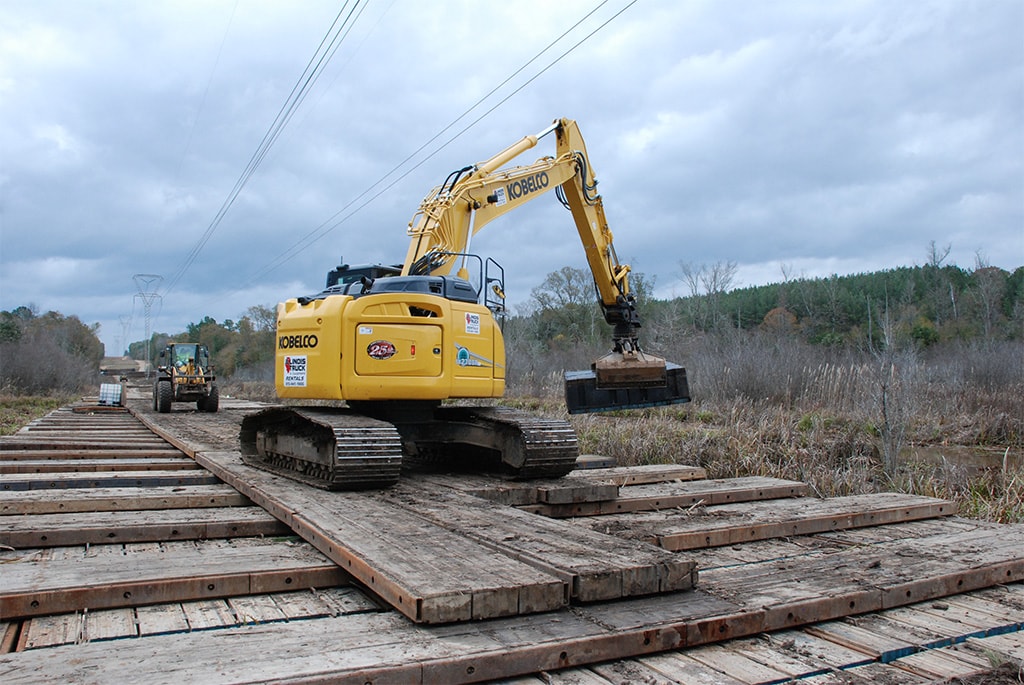 The Preferred Contractor for emtek® wetland access system
Strong yet lightweight emtek mats perform exceedingly well and can substantially reduce costs. These heavy-duty, highly durable, engineered-hardwood access mats are an excellent choice for projects with demanding applications or in difficult terrains, as well as in fragile ecosystems or other environmentally sensitive areas. Temporary access roads made with emtek mats are especially valuable in offering extra protection to those areas that would benefit from them. 
Environmental compliance is a key issue for outdoor construction projects. All emtek mats are manufactured using kiln-dried, wood-based laminates and adhesives that become inert after curing, which prevents them from leaching into or reacting with the terrain. Plus, the kiln-drying process exterminates naturally occurring organisms. All emtek products meet ISPM 15 (International Standards for Phytosanitary Measures), providing the optimal access solution for environmentally protected sites.
To learn more about emtek® wetland access system, please CLICK HERE.