Experts in Providing Wetland Access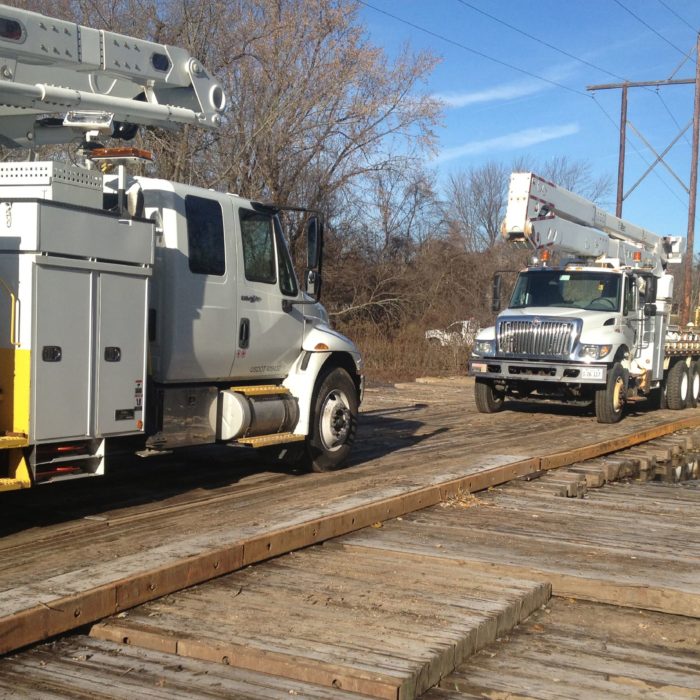 NEW SOUTH Access & Environmental Solutions knows how to provide access through marshes and other environmentally sensitive areas without damaging the wetland's ecosystem. We utilize the emtek® wetland access system, the best construction matting solution for wetlands. This extraordinary wetland protection access system does not destroy roots or restrict water flow, thereby protecting the marsh plant and animal life.
Special Access System for Wetlands
The emtek system creates an access system that floats on vegetative wetlands, protecting delicate root systems. During the project-planning phase, an expert NEW SOUTH project manager and an emtek engineer walk the site together. Their goal is to determine the best way to install the emtek system throughout the wetland, ensuring that the wetland is protected while providing safe, efficient access for the project crews.
Wetlands Require Designated Wetland Mats
Why are wetland crossing mats different from the commonly used stacking mats? Traditional wood mats must be stacked from the bottom of the marsh to the top, using thousands of mats more than the emtek system requires. Beyond the cost of the additional mats, the weight of stacking mats destroys the root systems and causes irreversible damage to the wetland.
Additionally, traditional stacking mats sink in the soft mud of a typical marsh or wetlands. If the mats sink, the vehicles crossing the wetland end up in the water, which is a safety risk that must be avoided.