What Makes a Good Access Plan?
When developing your optimal access plan, NEW SOUTH considers a range of factors, including:
Mat Type. This is determined by a combination of factors. We evaluate the type of terrain, the kind of equipment and weight that must be supported during travel across roads and bridges as well as the weight and duration of equipment in stationary use on the temporary access pad, and the number of loads that must be transported across the access roads.

Access Strategy. Based on the scope of the work, NEW SOUTH determines the optimal access strategy. This includes building entrances to the site, installing culverts, managing and implementing SWPPP (Stormwater Pollution Prevention Plan) services, the laydown and pickup of road and bridge access mats, and full site restoration.

Materials Delivery. We make it a point to fully understand the contractor's needs and work scope, so we get the access mats to the project site in the most efficient manner and on time.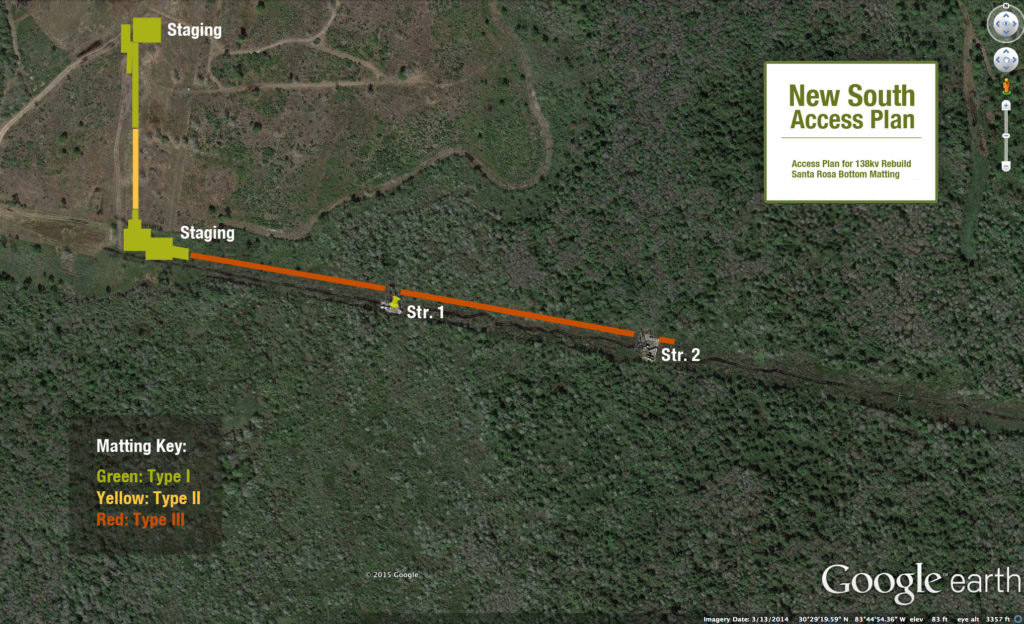 A Good Access Plan Is a Roadmap
Our access plan drives the bidding process. Once we know exactly what type(s), sizes and quantities of mats the project needs, how many roads and bridges are required, how and where the mats will be installed, the site restoration needs and your project timeline, we then provide you with a solid bid.
As our access plan is implemented, our crews lay the right mats in the right places and in the right configurations for your job. We lay them (and pick them up) efficiently, serving as a vital support partner to the contractor.
A good plan from an experienced team, a skilled crew and quality mats ensure the success of your project. Let NEW SOUTH create and implement your access plan, so you can rest easy knowing that your project is in capable hands.